Take action. Be part of the green revolution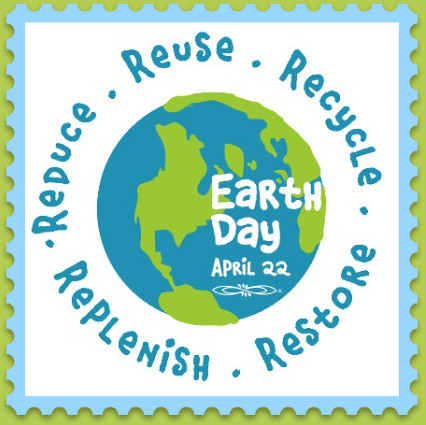 A couple days ago, you were leaving the house in a hoodie and jeans, the next, you
are wearing a puffer jacket and your newest pair of Uggs. While it may be nice to enjoy alternate warm days in the middle of winter, it is vital to address the fact that the world is dying.
We always hear the term "environmental issues," but what does this even mean? Environmental issues refer to problems caused by humans or nature which disrupt
the normal functioning of ecosystems. For the past few decades the state of our environment has been a topic of discussion. This led to the creation of Earth day.
Earth Day, or Earth Week, is an annual global event celebrated on April 22nd to raise awareness about environmental problems and celebrate the planet.
According to earthday.org, this year's theme for the celebration is, "Invest in Our Planet."
The theme is focused on engaging governments, institutions, businesses, and the more than one billion citizens who participate annually in Earth Day to do their part.
Leaders all over the world are encouraging citizens by creating petitions and raising awareness about the constant global issues. Rita Bassil, Biology teacher, believes that it is important to do so, considering the quality of the youth today.
"Most of the younger generation is not treating the environment well. There are many ways to stop them, by educating them on the importance of keeping the Earth safe and healthy," said Bassil. "Young people are key actors in raising awareness, running educational programs, promoting sustainable lifestyles, conserving nature and supporting renewable energy."
Overall, this year's main goal for Earth day is to clean up communities and local bodies of water. One way to aid communities is by reducing plastic pollution's harmful effects on humans and ecosystems through the End Plastic Pollution campaign. Earthday.org has resources and campaigns to help the Earth. However, this year, UACHS' goal is to increase youth awareness on the current state of the world's rainforests.
"In my classroom we are working on a service learning project to educate students
and the community on how to save the environment and to better understand tropical plants and their connections with society," said Bassil. "During their research, students will discover that they can adopt acres of the real rain forest to help preserve it."
As Earth day is approaching, we should reduce the amount of unnecessary waste, fossil fuels and the carbon footprint/energy consumption. Remember we only get one earth so let's appreciate the one we have.