What Asians bring to the table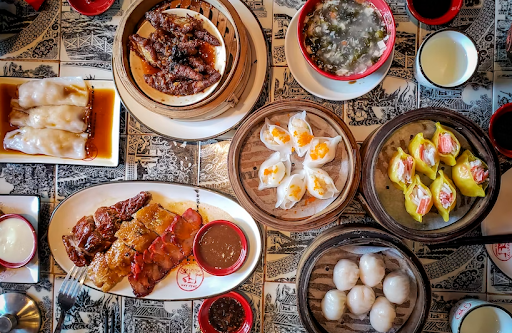 Coming home to the smell of seasoning and spices; walking into the kitchen to find your mother cooking fried fish or caramelized pork belly and eggs. With the urge to just rush into the bathroom, wash our hands, and get ready for breakfast, lunch, or dinner. This is a typical day in my life as a Vietnamese American. It is an experience those of Asian and pacific islander descent know and it is something to be celebrated. 
The first of May marks the beginning of Asian American and Pacific Islander Heritage Month. We come together to commemorate our diverse Asian community, the history behind it, and the food. 
Growing up with tough love from our Asian parents, food is a love language for most of us. Instead of hugs, we get a bowl stuffed with rice and plates of fruits instead of apologies. It is an essential part of Asian culture. Food truly does bring us together. 
Like our food, the Asian American Pacific Islander community is very diverse. The AAPI community includes over 50 ethnicities and many individuals who speak more than 100 different languages with a variety of dialects. Not only do we just enjoy the diversity of the food, but we also enjoy the diversity of the company of our family and friends around us. 
Asians love dining "family style." We look forward to sitting at the table and eating together after a hard day at work or school. Bowls of rice, plates of vegetables, meat, seafood, and dipping sauces fill up the table.
We all have our favorite dishes, but the time spent with family is the most important. 
Going to school makes it hard to enjoy our home-cooked meals. Even at school, hungry students mostly decide on going to the local Chinese restaurants, Henry's Wok or Istambayan during lunch due to the proximity and delicious cuisine they bring.  
Surrounding the school are many restaurants and shops. Many are Chinese or Filipino restaurants owned by families.
During AAPI Heritage Month, we should try to visit and support more Asian businesses. Celebrating and supporting the Asian community does not have an expiration date or time limit, even though May is the assigned month, we should always commemorate what Asians and Pacific Islanders are capable of.