Artists of the Future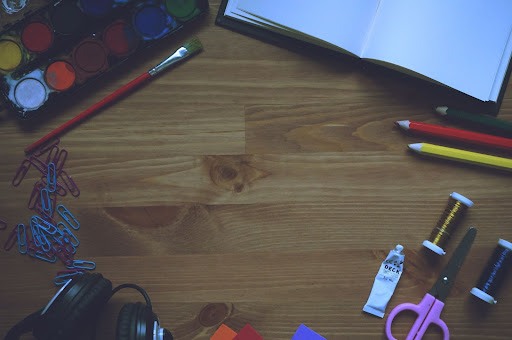 Most people believe that art is just a hobby where you draw and have fun. However, it is so much more. In fact, some people take art seriously and it is a great career option.
UACHS' art club encourages students to create various unique art pieces. Students will eventually come together to design artwork for the school.
Art teacher Michele Spiegel is in charge of the art club and decides what activities are planned in the program. She believes that art club is a place where students can express their creativity and have a safe place to be themselves through art.
"Art Club enhances students' interest in art, by adding another layer of information that students might not have known that could possibly lead towards a career," Spiegel said. " It's a place where students can talk about art and try new mediums."
Art club creates opportunities for students to build a profile who want to develop in a career based on art.
Junior Sade Rodriquez shares her goals and aspirations in going into the art field and how art club helps her to be able to do that.
"Art club is important to me because it shows me that I can do art and inspires me to do better, " Rodriquez said. " We usually show each other our projects and it inspires us to do more"
Not only does the club bring out one another's talents/works but they learn to develop a strong relationship with one another through art.
Junior Noah Vasquez believes that art club helps him connect with his friends and brings out the artistic side of him.
"Art club is important to me because it allows my friends and I to get together and express ourselves in various ways", Vasquez said. " It allow us to share different varieties of art".
There are no mistakes in art. It is made to be interpreted according to the individual. The art club is an opportunity for students to enhance their creativity and share their artistic ideas with their peers.