Asian American and Pacific Islander Heritage: Beyond the textbooks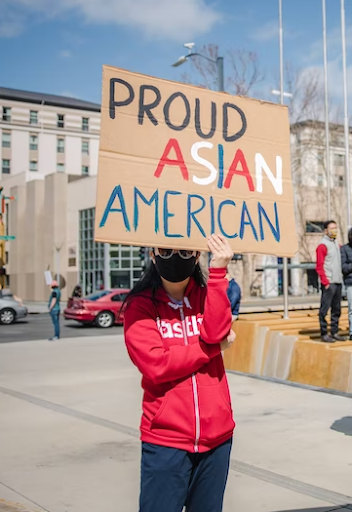 As an Asian American in the United States, representation is hard to find. With every month of the year, comes another celebration that recognizes the diverse individuals of America. Each May, the nation highlights numerous contributions and influences made by Asian Americans. The month is referred to as Asian American and Pacific Islander (AAPI) Heritage Month.  
Overall, the month is meant to commemorate the immigration of the first Japanese immigrants to the United States on May 7, 1843, as well as the construction of the railroad system by Asian immigrants on May 10, 1869.  
However, while the events of the 1800s may be the highlight of the month, it remains a fact that a large group of Asians began immigrating to America prior to then.
 While the first establishment of Asians in the United States was recorded in the 1700s, they have been here long before that. On October 18, 1587, Filipinos from Manila came to the Americas aboard a Spanish galleon, a large ship used for transporting cargo. 
Filipinos were here approximately 33 years before the Pilgrims arrived at Plymouth Rock and while Asian American and Pacific Islander history is often buried under stories of white settlers, it is vital for the younger generations that the truth is brought to light. 
Quorra Atienza, a Filipino-American seventh grader from P.S #37, believes that the American Education system should be more diverse in terms of educating their students. 
"My school is really diverse, but when I take a minute to look around, not many
people look like me," said Atienza. "I learn about the United States and African American history in social studies and even Hispanic heritage in my World Culture class. However, it feels like there is barely any Asian representation in our textbooks."
With Asian American and Pacific Islander month coming up, individuals from around the world in this country can help others outside their culture recognize a hidden part of history. It is an opportunity to acknowledge the services of people and communities, as well as to educate other ethnic groups about AAPI cultural legacy and heritage.
It's important to remember that Asian American and Pacific Islanders have enriched and are fundamental to America's success. Although we may not be in the textbooks, we deserve to be recognized.