Kyrie Irving: The Antisemitic Crisis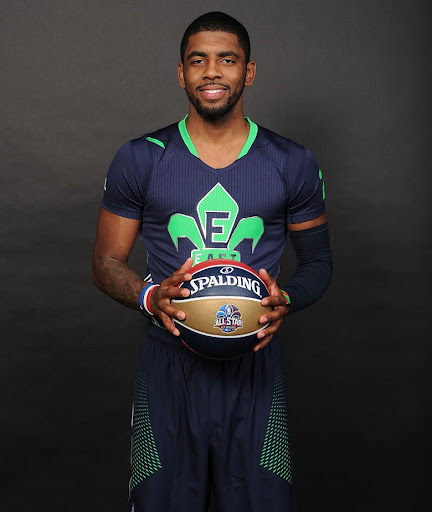 Nets basketball player, Kyrie Irving, tweeted a link to the film "Hebrew to Negroes: Wake Up Black America," which is a 2018 movie about Jewish people lying about their origins. Among it's false and outlandish claims is the assertion that the Holocaust never happened. 
In an interview with The New York times, Irving stated that he embraced all religions. He started to defend his rights to post whatever he believes after the Brooklyn Nets owner, Joe Tsai said that he was disappointed that Irving had backed an antisemitic film.
During a post-game interview, according to cnn.com, Irving tried to clear the air about his post and feelings about other religions. 
"We're in 2022, history is not supposed to be hidden from anybody," said Irving. " I'm not a divisive person when it comes to religion; I embrace all walks of life." 
 Tsai said on Twitter that he is disappointed that Irving appears to support a film filled with falsehoods.
"I'm disappointed that Kyrie appears to support a film based on a book full of anti-semitic disinformation," said Tsai. "I want to sit down and make sure he understands this is hurtful to all of us, and as a man of faith, it is wrong to promote hate based on race, ethnicity, or religion."
In an interview with the New York Post, Irving elaborates on what he feels is important in this entire situation. 
"I'm not going to stand down on anything I believe in. I'm only going to get stronger because I'm not alone. I have a whole army around me." said Irving. 
With the controversy over Kyrie's Twitter post, Nike has suspended its relationship with him. Nike also said it would no longer launch Kyrie's new shoes the Kyrie 8 which was supposed to launch on November 8th. Kyrie Irving fans will now miss out on three new shoes that Nike was supposed to release. 
After Kyrie's eight-game suspension was over, he apologized on Sunday morning to anyone who felt threatened or hurt by what he posted. He was able to rejoin his team and play against the Memphis Grizzles. With Kyrie's return, it prompted Black Hebrew Israelites to put on a large demonstration in front of Barclays Center.
The next day after the game he said that he should've handled that interview differently. 
"I don't stand for anything close to hate speech or antisemitism or anything that is going against the human race," said Irving. "I should have handled all this and as I look back and reflect when I had the opportunity to offer my deep regrets to anyone that felt threatened or felt hurt by what I posted, that wasn't my intent at all."