Why is Netflix rapidly losing subscribers?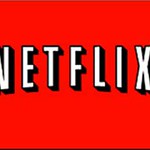 Imagine logging onto Netflix on a relaxing day and getting ready to watch your favorite show, only to find out your favorite show is not there anymore. This has happened to millions of people as a result of cancellations.
According to lhstomtom.org, "Netflix is repeatedly canceling and removing fan-favorite shows and fans are mad." Over 222 million individuals use the well-known streaming service Netflix. Netflix makes $950 million per year by just subscriptions alone.
While producing beloved original material, Netflix also has movies from other studios available on its streaming service. Sadly, Netflix removes some shows and movies once in a while. This often offends many people, yet they must remove some content due to licensing.
When your favorite show has been cancelled, some people even go as far as to even argue over the phone with Netflix corporate itself. Freshman at Mcnair Academic High School, Doah Kilic has contacted Netflix because they removed his favorite show. 
"I called Netflix the other day because they had removed my favorite show, and I know many people are mad about it because it was a good show," said Kilic. "I don't know why they take out such amazing shows and movies.
According to Streamhash, "Netflix collaborates with content providers to obtain streaming rights for motion pictures and television shows in order to satisfy the needs of its users." 
A contract between content owners/producers and Netflix establishes the conditions of a license agreement. Although they try to preserve the movies you want to watch on Netflix, some movies sometimes depart the service due to licensing arrangements. 
Netflix removing shows might have others actually cancel their subscriptions because they might think Netflix is unfair and going downhill because of this. 
Sophomore Malak Sayed who attends UACHS was asked what she thinks about Netflix removing her favorite show "The Vampire Diaries".
"To be honest, it angered me in a way because I started really getting into the show and liking it," said Sayed. "When Netflix suddenly put the message 'Getting removed on Sept 3rd' I was surprised and felt so sad." 
Due to the shows removal, Sayed ended up never finishing the show and stopping a few seasons in. 
Many get angry about the fact that their favorite shows get removed but they just have to end up living with it. It's either accept the removal or find a new subscriber. Hopefully, Netflix will start keeping more shows instead of losing them to other sites.