The stress that comes with being top 10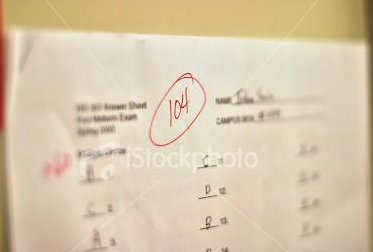 "To be number one, you have to work hard from day one," the words echoed through
my head as I sat and watched my cousin's graduation. Names were called as Lugo went down a list of numbers and rankings. The Top 10 students stood in front of the crowd, my cousin herself being one of them. The feeling of keeping up your grades, knowing something came out of your years of hard work feels rewarding.
For some people, high school is not much more than a time filler, where people want nothing but a diploma out of it. For others, academic competition, a 4.0 GPA, and eventually getting into the college of their choice means everything. However, the road to get there isn't always the easiest path. Allysa Gamlanga, a graduate of UACHS' class of 2021, was ranked number five and believes consistency and motivation is key.
"I mean, you can't expect your grades to raise on their own, you have to really be consistent and motivated to put in hard work and earn them," Gamlanga said. "It doesn't always have to be getting A's and stuff though, it's really the ability to learn from your mistakes and improve on your previous performance." 
No matter what your grades are; there is always room for improvement. Being happy with a simple 92, doesn't mean you can't push for the extra eight points. The mindset of striving for more as well as attempting to better yourself is a good habit to have. UACHS Senior, Bilal Mazhar, believes that the habits you maintain in high school as a hardworking student would benefit you later in life. 
"If you have a high GPA; you are on top of your work, your work ethic is good and you have decent time management," Mazhar said. "But it could help them after high school because in college, time management is key if you want to meet deadlines."
Overall, the stress, the deadlines, and the constant worry about your GPA does have a benefit. Seeing yourself in the top five is something many people hope to witness when they walk into their freshman year of high school. If you are in the top five, your work is paying off, and if you are not there yet don't worry, with the proper dedication you will get there.