Ahlan! Hooray, It's Arab Heritage Month!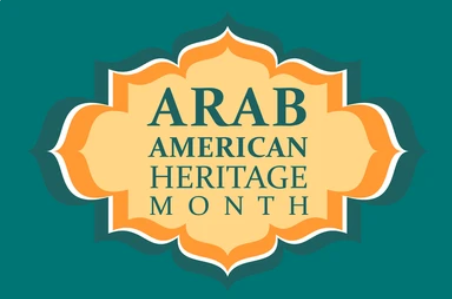 Arabs are known for generosity, diversity, vibrant clothing, cuisine, and hospitality. This ethnicity is not typically celebrated in the United States. With the supposed inventions of Algebra, surgery, and universities, the South West Asian and North African Community regions have really put themselves on the map. 
Arabs are defined as those from the Arabian Peninsula, Levenintine region, and North Africa. While Arabs are often wrongly associated with South Asian or Persian ethnicities, they are their own ethnicity and deserve to be celebrated independently. Luckily, they are. April is now Arab heritage month. 
      The Arab American Foundation launched the official month of April as Arab Heritage month in 2017. With the 3.4 million Americans who have Arab roots, this month is supposed to represent their culture and have other communities learn about them as well. The problem is that a lot of people, including Arabs, do not even know about their month. 
Marwa Shehata, an Arab senior attending UACHS, was unaware that April was a month dedicated to her culture. 
"I did not know it was Arab heritage month, I found out about it through social media," said Shehata. "I think Arabs should start celebrating their history and culture before non-Arabs do."  
One way to celebrate this culture is to wear clothing choices in Egypt that are popular like the abaya and jellabiya, which are long, dress-like garments that are used to preserve modesty as well. Shehata believes that wearing these clothes is a great way to celebrate Arab heritage month. 
"I feel like the reason we do not wear our cultural outfits more is the fact that we get weird and judgemental looks, so we are  not really comfortable enough to wear jellabiya's or keftans yet," Shehata said. "Arabs already do not get enough recognition and when we do it is for something bad. Why not talk about our poetry, architecture, and the innovations created that are still being used to this day?"
The Arab community has such a big influence on the world that having this month will allow people to finally understand how far reaching Arab culture is. April will now allow Arabs not only to share their culture, but also be even more proud of the culture and its prominent figures. Shukran Ma Salam, (Thank you and goodbye).