Holley in the house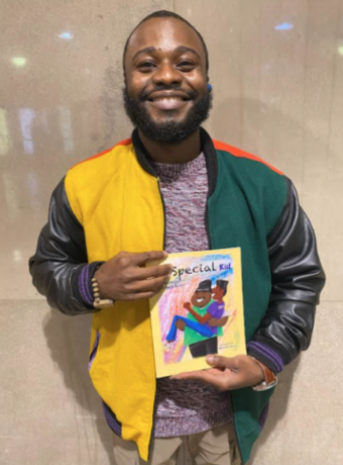 Jerry Holley, the newest addition to UACHS, comes with a purpose. Graduating from Seton Hall in 2014 with his Bachelors in English Language Arts, and minors in Sociology and Economic Studies, he comes ready to uplift his students in any capacity. Mr. Holley is the new English teacher, and he teaches grades 9-12. 
Originally from Newark, New Jersey, he comes to Jersey City ready to elevate his students' skillset. The slightly new environment does not scare him much, it actually reminds him of his childhood. Being from an urban area himself, he understands challenges students may face. Holley strives to work past that and cherish the best moments with his students. 
"I celebrate their highs and am with them in their lows, I believe in not only getting work done, but building their skillset to understand," said Holley. "I want to make the classroom what I never had growing up." 
Holley developed his love for teaching in college when he did a mentorship and was a teacher assistant for a time.
"My initial thought was to go into business, to make money and help my community," said Holley. "After tutoring and realizing that ELA came easy to me, and how teaching can make an impact, I realized I can help my community in a different way."
Holley enjoys the small UACHS community and explains how he learns about the students to provide them with a better connection. 
"With each student I can tell what triggers them, what uplifts and empowers them, which gives more of a family feel, you know?" 
Aside from his passion for teaching, Holley likes spending time with family and building bonds. Holley hopes to carry his passion of building bonds into the building as he educates and interacts with students.