Your Top Five Tips from a Failing Junior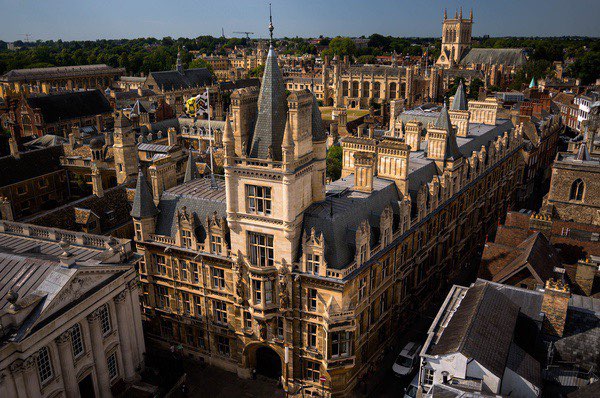 I'm sitting in my chair, watching my favorite YouTube content while I snack on a bag of Doritos when I get an unexpected call from my friend.  She starts venting about the angst she feels for submitting her college application late. I overhear 'deadline' and look at the date and realize it's today.
So many students find themselves in this predicament every year and colleges don't make exceptions for students, since there are so many applicants. The applicant number for schools, especially Ivy League universities are reaching all time highs. So, if your dream school is Columbia University or any other university for that matter, pay attention to those dates! However, the application is pretty extensive but don't fret, I'm going to provide you with my top 5 tips or more to prepare for this upcoming college app season.
The SAT and ACT are standardized tests that are highly recommended and required for any senior who wants to be accepted to their ideal college. 

Teacher recommendations are a college app requirement so receiving them now is a vital step. Teachers handle a busy schedule so if you ask now you can expect a juicy letter that can boost your chances. Two-four letters are an agreeable amount. P.S: the appropriate approach of asking a teacher for a letter is often overlooked. Ask a teacher or administrator who you are familiar with and someone who knows you truly because of the rapport they have with you. Also, make sure you at least did well in their class!

Are you aware of the difference between the Bachelor of Arts and Bachelor of Science? What about a Bachelor of Fine Arts? Knowing about the types of majors could help you narrow your search so you don't stress about the gen Ed requirements and course details for each year. You must remember you're going to attend this education institution for four years or more. Walking in perplexed about the curriculum and mandatory classes will annoy you, stress you, and give you a little heart attack. Please start reading about degree requirements and curriculums. The best thing is school websites usually display a detailed description of what the courses entail and how long certain majors will take.

Look at your grades now! Analyze what classes you need to step the anty on. It's your duty as a high school student to make yourself a top candidate for the school of your choice. Fix your grades. Junior year grades are weighted heavily. However, take accountability for all four years of high school. Colleges will notice that your gpa is not up to their admission standards quickly. Your transcript is a cumulative look at all four years. If you messed up early it may be difficult to fix during the last two years. FYI again: If you're not sure what a transcript is, look up sample college board transcripts and there is an entire blog post detailing what a transcript pertains and the vitality of an unofficial and official copy.

How will you pay for actual college once you have received your acceptance letter? Discovering how your parents will cover the cost of the tuition is something to consider even before you apply. FAFSA assists millions of families each year with paying for tuition and can garner up to $20,000 in tuition money. Research how you can earn scholarships, applying for private loans and pell grants. Going to college is fun, but not free. 
 You probably wish this was all the information you'd need. This is just the start of the race. College is such a momentous step and knowing all you can know will not only prepare you, but will also ease your mind. What several high school students don't comprehend is that high school feels slow, but it goes by fast. Once Christmas break is over of that year, your quarters will fly by so fast it won't be possible to catch them. To look for more valuable information, Collegeboard is a great resource.
Take your high school career seriously and at every step learn more, do more, and be better. College is right around the corner, there will be nothing stopping you. Some of us aren't ready for that corner and a handful never will be. Don't be either. Believe in yourself, believe you can achieve, strive to inspire others, and care about your success.