Out of the Race: A Lost General, A Found Tiger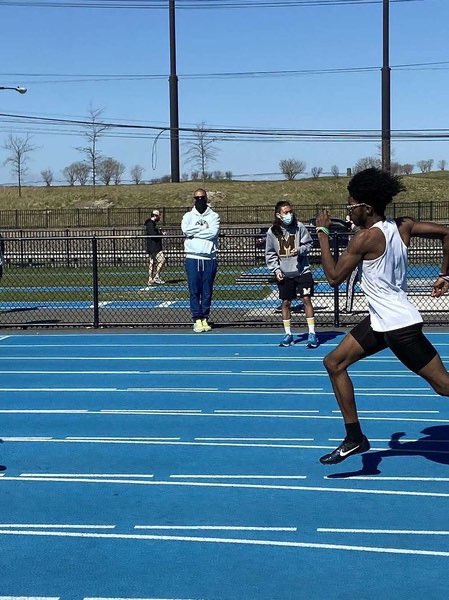 COVID has struck again! This time it has eliminated The Generals from Spring Track contention this year. In order to stay competitive, runners will have to try out and compete for their home school teams. 
Feeling disappointed and lacking the desire to run for a school that isn't UACHS, many runners have opted to sit this year out. Junior and previous runner Pratt Charles, is one of the people who isn't competing for another school. 
"I was upset at the fact other schools were getting to have a season and we weren't," said Charles. "Running for another school would just feel out of place for me." 
Charles undoubtedly would've been competing this year had the generals been in the race.
 "If we had a season, I would've run for UACHS without a doubt," said Charles.
As some student athletes didn't want to take part in competing for another school, one did. Out of all the students who previously ran for UACHS, Senior Xavier Spann is the only athlete who is competing for his home school, The Snyder Tigers. Like most UACHS athletes, Spann was frustrated at the fact that the Generals weren't going to be competing this year, but he eventually overcame it. 
"In the beginning I was angry because I wasn't sure what this would mean for my track career, but then I looked at the upside of the opportunity I had running for Snyder," said Spann. 
Last season, Spann was a top runner for the generals. He is a hardworking athlete and his results prove  that. Running for a new team can be challenging and distracting so it's important that Spann stays focused.
"At the start I was nervous because I tend to question how good I really am, but once I started to focus I got my confidence back and became excited to run," said Spann. 
One upside Spann had was that it wasn't hard for him to fit in with the other runners. 
 "Fitting in was kind of easy, as a team we shared the common goals of wanting to win, along with wanting to get better," said Spann. "At Snyder there was a higher level of competition which helped push myself to want to be an even better runner."
Spann sees this season as serendipitous. He missed running and thought that COVID would take away this opportunity completely.
"I feel this season has been a miracle, having the opportunity to run and compete in my last year as well pushing through everything I'm going through," said Spann.
Spann's decision to continue his running career has proved to be successful, as he competed in the HCTC All star meet with the best runners in the county; crossing the finish line with a time of 55.79 in the 400m dash. 
COVID has definitely taken "strike first and strike hard" to a different level. It has stolen many opportunities and has destroyed many lives. With no track season this year, it has been tough for some athletes; but it doesn't mean you should stop training and stop working. Now is the time to regain the things we have lost and adjust back into normalcy.