SAT: The Stress Test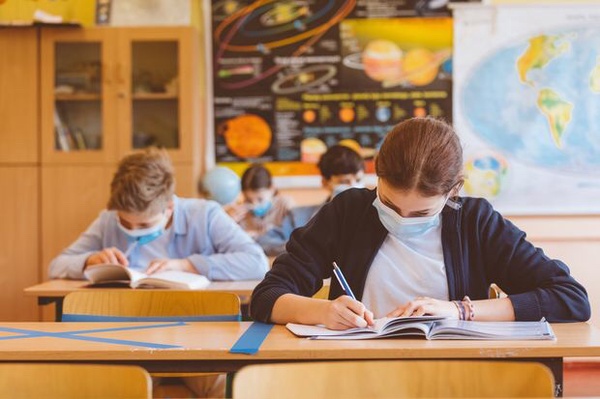 As we are all aware of COVID-19 continuously ruining opportunities, it is also becoming an obstacle for the academic future of many. With cancelled sports, closed schools, and all other inconveniences, the SAT testing has been added to the equation.
SAT and stress aren't strangers towards each other. With online school AND the added pressure to do well on the tests, it hasn't been a good thing. Junior Bilal Mazhar, is one of many students that are feeling anxious for the test and other school assignments.
"I already have to deal with many classes and school work, along with AP exams, and the SAT just adds on to that," Mazhar said. "It makes me nervous because this one test, that doesn't even determine how intelligent you are, has a massive impact on your future and where you go to college."
Another issue is that many upperclassmen have been trying their best to prepare themselves for the standardized tests, alone. Multiple students have been studying and preparing for the SAT, since the beginning of this new school year. Mazhar believes that the SAT will play a huge part in getting into the college of his choice. He has been studying and practicing to find any of his weak spots to be ready for his test on March 13th.
"I think the school isn't preparing us too well for the SAT, they've kept us informed for the most part, but they've only spoken about registration. They don't offer any real SAT classes, just study links," Mazhar said.
Two commonly used practice websites, for preparing, are college board and khan academy. While some of the students have been using those online practice tests, some are using the sources provided by their friends and family. Junior, Katherine Del Mundo, has been reviewing for the SAT with a Prep Book to get herself ready and understand what will be similar to the real test.
"I got the prep book from my family friend who took the SAT their junior year. I want to make sure I have learned more information that I probably didn't know or continue to remember important things on the test," Del Mundo said.
With the SAT being postponed last year, many rumors and anxious conversations have been travelling about the possible cancellation this year. There is no definite answer as of yet, so many are setting the dates and snagging their seats while they can. While this uncertainty is worrisome for most students, Junior Marwa Shehata will feel relieved without taking the test.
"I feel like it would be a miracle if the SAT's were cancelled. I wouldn't have to study for it anymore, and if it's cancelled then colleges won't require it," Shehata said.
By now, every student and teacher knows the struggles of reading and working on a computer all day, thanks to the quarantine. As it is hard to stay focused on your work, it is also hard to learn through a screen. Shehata thinks that most colleges look at our SAT scores as if it shows all of our true knowledge. She believes that the whole thing is a sham.
"I think collegeboard is a money scam, they are overcharging books and tutoring sessions, for a test that is all about memorization. On top of school work and other things that I have to do, the SAT really hasn't been much of a help, especially knowing that I have to take it in a month and am unprepared," Shehata said.
Every year the SAT wreaks havoc on students and doesn't apologize for it. With the pandemic still here and students feeling isolated and under prepared, the SAT is just another drop in the pool of woes that last year brought.