Nourishing UA Brains with Food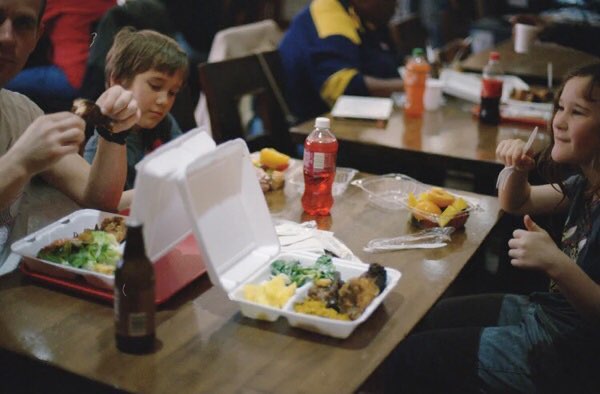 Two words that grab everyone's attention are free and food. When those words are together, it makes an unstoppable duo. UACHS is currently, and has been providing free breakfast and lunch all throughout this quarantine.
Some students have taken advantage and have gone to the school to receive their free breakfast and lunch, while others haven't used it at all. The times the food is available are from 12:00 pm to 1:30 pm, on Mondays and Wednesdays. While most will argue that there are better places to eat, what they don't realize is that the school is offering stability. There are some students that unfortunately don't have the privilege of coming home to a hot meal, or any meal at all.
Luckily, the school food is there and ready to be eaten. Vice Principal, Sean Sawyer, thinks that the food program is very beneficial to students because it provides them with food while they are learning remotely. Although the program was introduced in June of 2020, Sawyer believes that the program is not utilized enough.
"The school follows all necessary safety precautions during food distributions. It is not used enough by the students. Students are big fans of school lunch while they're IN school, they're certainly not going to leave the comfort of their homes for it now," Sawyer said.
The state has allowed all public schools to keep the food program since it was helpful last school year. Last school year, you were able to pick up food from your local district school, and go on about your day. At one point, I'm sure the rowdy MPR, the small food fights, and the blaring morning announcements have been missed by some. Administrator Joseph Timpanaro, has been substituting those announcements with schoology updates, including any new information about the food. Timpanaro agrees with Sawyer, that the school food isn't used enough, and he even shared how he is personally benefiting from the state's decision.
"For students or parents who do pick up breakfast and lunch, it can help them tremendously on food costs. My stepdaughter's school gives out free lunch and breakfast and it has helped our family out a lot," Timpanaro said. "Free milk, free juice, free fruit, free veggies in addition to the entrees. I'll often repurpose the veggies and use it as a side dish for dinner."
As Sawyer mentioned before, there are many safety precautions that the school is taking because of the pandemic. For instance, the school and staff have even been on a rotating schedule, there have been added hand sanitizing stations, the temperatures are taken when entering, NJCU does deep cleaning on Fridays, and they all use the COVID screening app.
"All safety protocols are still in place from when we had in person learning for those four days in November," Timpanaro said.
If you are hungry, come to the school for the benefit of the FREE nutrition and protein.