Goldenbroit Teaches for That Moment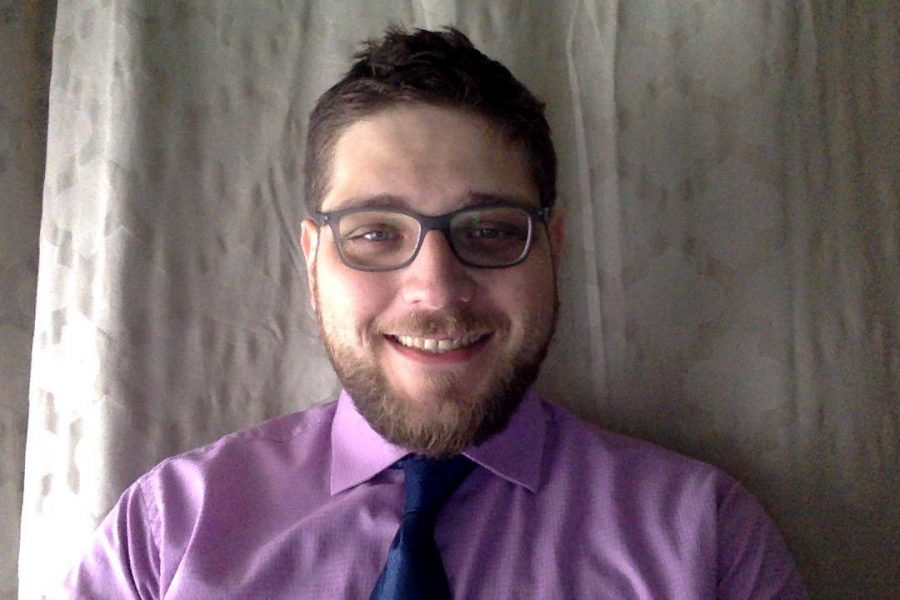 Learning has always been a big part of Jason Goldenbroit's life. Whether it was learning about history from his father by visiting historical sights or learning chess from his favorite teacher, learning has always been important to him. 
Originally from Staten Island, Goldenbroit admits that public school in New York City wasn't the greatest, but he learned early on how important it was to have a good teaching staff. 
"School growing up in NY wasn't great. The public school was not funded well, so the equipment we had was sub par, but the teachers kept it together for us," said Goldenbroit. "No matter what the politics of a school is, the teachers hold the school together. If you have good teachers, you will have a good school."
 Goldenbroit was inspired to be a teacher because one of his teachers stood up for him one day. He was somewhere he shouldn't have been, roaming the school halls. Fate landed him in a classroom that changed the course of his life. 
"There was a teacher in my high school that stood up for me when I was a kid. I was roaming the halls in my high school and security was coming after me. I ducked into a classroom that happened to be Mr. Nuccio's Chess Club," said Goldenbroit. "The guard came in and wanted me to follow him. Mr. Nuccio said that I had been there the whole time and set up a chess board for us. He didn't have to do that, but he saw that I was in trouble. I will always remember that."
Goldenbroit attended William and Paterson University where he earned a bachelor's degree in History and a teaching certificate. He received his master's degree in Education at Rutgers University and is now pursuing his supervisor certification at NJCU. 
Something else that Goldenbroit has held onto from his time with Mr. Nuccio is chess. Although Goldenbroit doesn't play the sport often, he enjoys it. When coming to UACHS, Goldenbroit was saddened by the fact that the position of chess advisor was already taken. 
When Goldenbroit began teaching, he vowed to make a difference in his students' lives. 
"Seeing that moment when a student finally understands the topic you are explaining to them is what drives me," said Goldenbroit. 
This is Goldenbroit's first year at UACHS. He is an assistant teacher in World Culture and Geography, and Chemistry. He divides his time between classes that need him, but tries to help students achieve their best no matter where he is. Due to the Coronavirus, Goldenbroit's teaching experience hasn't been his favorite. 
"I have been unable to do the things that I normally do in my classes," said Goldenbroit. "I'm used to being hands on, using simulations, and playing games to teach history, but I have to become more understanding of student responsibilities outside the classroom." 
However, Goldenbroit hopes that when students are back in school the return will be a good experience, for everyone. Goldenbroit is available to assist students Monday through Friday from 1:00pm to 2:00pm for extra help. He continues to enjoy the moments with his students and strives to make a difference in their lives.