Generals Out For The Winter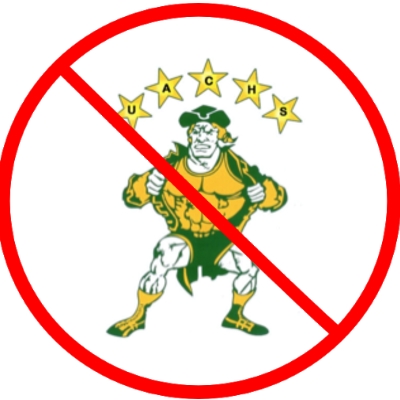 Along with the plethora of changes caused by COVID-19, the UACHS Generals are also being sidelined. This year the Generals will not be participating in winter sports. This includes winter track as well as the generals and lady generals basketball season. However, students at UACHS will be allowed to participate in winter sports with their home school. This is the school they would have gone to had they not been accepted into UACHS. 
Basketball coach and physical education teacher, Mark Schroback gave his opinion on students playing for their home school. 
"I feel us not having a season is very unfortunate. I would've loved to be able to play and compete this year, but on the other hand I can understand the decision," said Schroback. 
Junior at UACHS and returning basketball player Julio Abreu, shared some of his opinions on the generals not having a season.  
"Honestly I think it's really unfortunate and weird that public schools can have a season, but we can't and their school is much bigger than ours," said Abreu. 
Track head coach and gym teacher, Christopher Pruden chimed in on what he thought about the new rule this year. 
"I think it's a great thing that our athletes have an opportunity to compete. Among other things, sports can provide an opportunity to escape and I wish we could provide that for our athletes," said Pruden.
In order for his runners to maintain their form and attitude, Pruden also provided some helpful tips. 
"Be positive, be objective, do your best, practice, and most importantly have fun," said Pruden.
Not all athletes are thrilled to have to compete for other schools. Some of them feel put off by the idea of playing somewhere else. 
"I'd say it's going to be a little weird playing for another school. Everything is new, new teammates, new coaches, new uniforms. It's a whole new atmosphere," said Abreu. 
Schroback spoke about the topic from a coach's perspective and sees some positivity that can come from this uncomfortable situation. 
 "I'm glad there's a possibility for the players to play. It's important for the players to keep an open mind and adapt to the new circumstances to better their chances of playing," said Schroback. 
The wait to play sports continues because Governor Murphy issued a rule that there will be no basketball season available until January 2, 2021 and according to the NJSIAA no winter track until February 2, 2021.