A Life of Music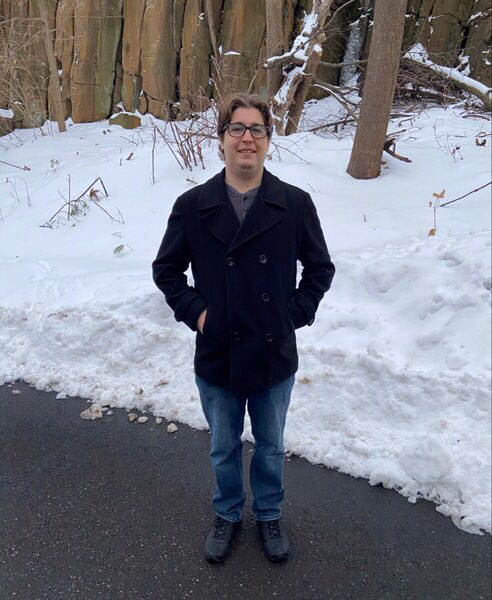 Joseph Rizzolo has loved music all his life. He started playing the clarinet and the drum set in the fourth grade and fifth grade, respectively. It was at this age that he knew he loved music and nothing could make him feel the way he felt while playing an instrument.
"I love music because it allows me to express myself in a way that is understandable regardless of what language you speak, regardless of where you come from, regardless of your experience," said Rizzolo. 
Growing up in West Caldwell, New Jersey, Rizzolo was surrounded by music. His early days playing with a drum set and his clarinet led him to eventually teach beginners how to play drums at age 15.
"I love that music is a bridge to communicating and learning about people. I can communicate and you can communicate back through sound. While I was still taking lessons, I got to a point where I could teach beginners. My mom used to drive me around West Caldwell and drop me off. I'd teach an hour for $20 and I taught middle school and elementary school kids," said Rizzolo.
Whenever Rizzolo gets the chance to, he often plays in engagements, better known as gigs, to make money and show off his musical talent. He plays jazz music in a group with some other musicians that he is close with.
"I have played many professional gigs as a percussionist and a drummer. I had a couple gigs this fall, there's not a lot of gigs right now with COVID, but if people call me for a gig I call some guys and I get a jazz trio together," said Rizzolo.
After moving forth with his musical career, Rizzolo realized he could do more than just participating in a band and playing music. Teaching music to the younger generations would be a great way to use his skill, while still performing gigs.
"I decided to become a teacher when I reached adulthood and I realized, giggin is great, but really where it's at, and where you get the most from it is sharing your gifts with everybody else," said Rizzolo.
Music has impacted Rizzolo's life in so many ways and he loves it because he believes music has the power to heal.
"It gives you an opportunity to feel better in an instant. I guess that's what I love about music, if you are dealing with anxiety and stress music, whether you're listening or playing, will be the medicine for your soul," said Rizzolo.
Rizzolo uses music to express his feelings and to make him feel better. He wants to share this feeling with the students he teaches.
"I could sit down on a keyboard late one night and feel really bad, but I play all that into the keyboard, or the drums and all of a sudden I start feeling really better," said Rizzolo. "With the next generation when you can inspire the people to do what you do, you make the conversation larger about music."