Welcome Back UACHS… or not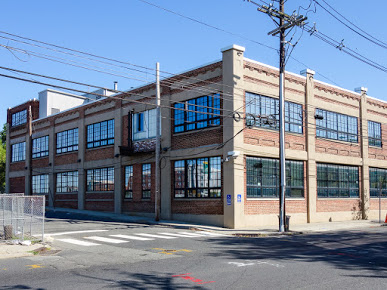 In the midst of 2020, everyday life has been replaced with the unknowns and the undesirable. From a country wide shutdown in March 2020 to awaiting a second wave of this devastating pandemic. Abnormal is the new normal.
Mid-pandemic, the first day of school was pushed forward to September 10th, 2020, whereas we started a remote learning schedule. This schedule highlighted an A/B remote learning system which went as follows:
Day A: Periods 1-4 on zoom, 15-Minute Break and Homeroom Attendance, Lunch (Period 6), and Remote Tutorial
Day B: Periods 5-7 on zoom, Advisory and Attendance Periods
At first, students were confused with this schedule but with repetition, it became a bit simpler.
This remote learning schedule was put into action as UACHS awaited its original physical opening on October 1st, 2020. Due to extra precautions and safety measures, the reopening was pushed to November 16, 2020. In-person learning is completely optional and students have a choice to stay remote. The school website uachs.org stated, "The school was closed for a deep cleaning and is scheduled to reopen on Monday November 16, 2020, for Cohort A Students (Last Name A-I) and on Tuesday November 17, 2020, for Cohort B Students (Last Name J-Z)." With the hybrid schedule, the cycle would continue and Friday's would be all-remote for deep cleaning of the school.
For students who decided to stay remote, school applied to them as follows:
1.) Attendance form still has to be filled out by 10am by all students both at home and in the building.
2.) Students who are home doing remote learning are responsible for completing their work every morning. Look at ALL of your teachers' pages to see what they have posted. Attendance will still be taken based on work you complete.
However, this has been altered once again. As Americans are awaiting the second wave of the coronavirus, UACHS has shut down the school and students are returning to fully remote learning.
An excerpt from uachs.org explains, "Effective Monday 11/23, all students will return to Remote Learning. Over the last week it has become increasingly evident that the overwhelming majority of families have decided to stay on or switch to remote learning. The COVID-19 pandemic's second wave and the increasing number of individuals needing to quarantine have made the current in-person model of instruction unsustainable."
A new remote schedule had been put in effect. UACHS students were following a half-day schedule with periods 1-7 until noon, until this has been altered once again.
UACHS returns to the A/B schedule, as most students desired. Our Administrator Susan Chenelle informs us on schoology, "We're going back to the A/B schedule with 55-minute classes that we had before during remote learning, with a few tweaks. The afternoon tutorials are now scheduled by class and REQUIRED for ALL STUDENTS (attendance will be taken). Day A is now always on Mondays and Wednesdays, and Day B is now always on Tuesdays and Thursdays. Friday is a 29-minute period schedule (like we had this week) that's synchronous for all classes (periods 1-7)"
Senior Autumn Gales does not completely agree with the changes, but she is settling.
"It took awhile for me to get used to the new schedule but eventually I adjusted. At first, I felt like the newest schedule was dumb because why should we have to have the classes we don't have on the day we have other classes, but it was whatever. It only makes it hard to keep up if you're not on top of your schedule. Nevertheless, I would prefer to be learning remotely like this because at this point I am just trying to scrap by for my last year," said Gales.
Assure Figueroa has a slightly different opinion.
"I would prefer to be in school because I have way too many distractions here (my brothers and grandmother). The a/b schedule was fine but the period 1-7 schedule was better and I felt like it gave each teacher enough time to properly teach lessons throughout the week."
Hybrid In-person learning is expected to resume on Tuesday, January 19, 2021. This will be determined after the holiday season, whether conditions lessen or worse. What does this mean for the future of UACHS? Whatever happens, we are expected to be used to it by now.