Mr. Rodriguez: A Lesson Worth A Lifetime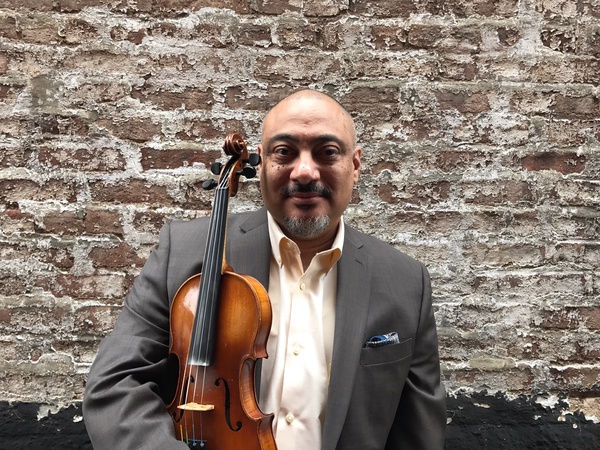 Most teachers get into teaching in order to show their students that education is important. When teachers experience what is called the "aha" moment, with their students, it's basically the teacher teaching the student a skill they can utilize for the rest of their lives. 
Freddy Rodriguez, support teacher, is trying to help us reach that "aha" moment. By using his experience and knowledge, Rodriguez is trying his best to make a change at UACHS. 
Although Rodriguez's main focus is special education, he also helps out in the Mathematics and Biology classes. 
Growing up, Rodriquez was raised in NYC and went to high school in the Bronx. During his senior year of High School he moved to Teaneck, New Jersey. He attended an all boys Catholic school and he was anxious of the move because he didn't have any experience in a coed environment. 
"I was nervous, because I went to an all boys high school and now in a new state, I didn't know how to interact with girls or dating and all those things," said Rodriguez. 
After graduating high school, Rodriguez went to Rutgers, and also participated in many Ethnic and Latino Clubs. Since Rodriguez is Dominican and Puerto Rican, he also participated in the Latino fraternity called Lambda Sigma Upsilon. 
"I had so much fun in college, I was the President of the Latino Student Union, and those were good memories," said Rodriguez.
He double majored in Biology and Caribbean studies, mostly focusing on Puerto Rican studies. After he graduated college, he worked at a pesticide fertilizer company for ten years. He then worked another ten years as an executive for the telecommunications department, handling corporate sales and presentations. 
His work base was in Newark, and while he was working there, he started coaching chess for about ten years in after school programs. 
"I've played chess since third or fourth grade, I even competed in tournaments until college," said Rodriguez.
Rodriguez wanted to teach children unique strategies and techniques about chess. His teaching methods seemed to be a hit with the parents, because he received many compliments, telling him he should become a teacher. 
"Chess was one of the things that got me to change my career, so coaching was basically the start of my teaching career," said Rodriguez.
Rodriguez not only has a lot of intelligence, but also a lot of talents. He plays the violin, and started to play music professionally, with Cuban bands all over the city. 
"I played music for about twenty years, I got to travel a lot, but I retired from playing music, because I enjoy making productions of my own, instead," said Rodriguez.
When Rodriguez finally settled down, that's when he became a teacher. He became a special education teacher when they had a shortage of licensed math teachers and he was qualified. Deciding to convert to special education isn't an easy process, it's a whole new way of teaching. Rodriguez wanted to be part of it because he was reminded of his two youngest children who benefit from  special education. Rodriguez wanted to help his kids as much as possible, and he wanted to understand them more, so he converted to special education. 
"As a parent, you start teaching your kid from day one, and special education kids don't have less, they just need to learn in a different way," said Rodriguez.
His teaching grew as time passed. He started teaching music, war veterans, Spanish speakers that couldn't understand English, and most importantly special education. 
As he was doing all of these teaching jobs, he realized that he wanted to help kids in high school and middle school. He started to work in local high schools, but he then realized he wanted to work in a smaller, family like environment, that's when he found UACHS. 
"I always liked charter schools, I feel like they have a more defined vision for their students, to help them grow," said Rodriguez.
UACHS isn't the only thing keeping Rodriguez busy, he also works at a local community college, as an adjunct professor. He's been teaching there for eight years, working there as a part time professor. 
"I teach two English classes and Math classes. I enjoy watching my students being excited when they learn something new, it's the biggest thrill for a teacher," said Rodriguez.
Rodriguez genuinely loves teaching. He loves watching his students absorb, learn, then implement. While we're in high school we either get more mature or we don't get anywhere, there are two paths and he wants to help us go on the right one.
"The whole reason I teach is for my students, I want to see your growth and watch your knowledge expand," said Rodriguez.