A new era for UACHS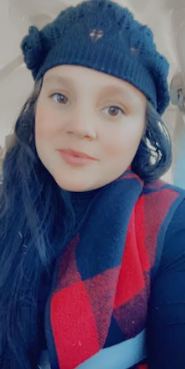 With another school year coming to an end, new things are just beginning. Tina Garcia-Newton is our new vice principal here at UACHS! Having grown up in Passaic New Jersey, and her last position taking place in Newark, the inner city is nothing new to her. 
"I might not have grown up in the same neighborhood as you, but I still went through the same things," Garcia said. 
She feels she can relate to students a lot since she was very similar to us in her high school years.
"I was pretty sassy and did not follow directions. I was once you, you know? I think that's why I hold students to such high expectations, because I was once you," Garcia said.
Working in administration was not always part of her plan. Initially, she wanted to become a guidance counselor, but a turn in events brought her to an administrative role.
 "I got a psychology degree and then I got into the Seton Hall guidance counselor program, but I was already teaching through Teach for America," Garcia said. "I realized shortly after that, I did not want to go into becoming a guidance counselor. I wanted to be a principal."
 She aims to create a safe, encouraging environment for the students of UACHS. She wants to make a difference in the sense of building a student-dean relationship, bringing it to a deeper level of understanding. 
"I had great people in my life, but I did not have that. An educator that I felt could really have made a difference in my life." Garcia said. 
Garcia-Newton hopes that at UACHS she can be a relatable administrative role model that students feel comfortable going to.