PlayStation Five: will it be a hit or a miss?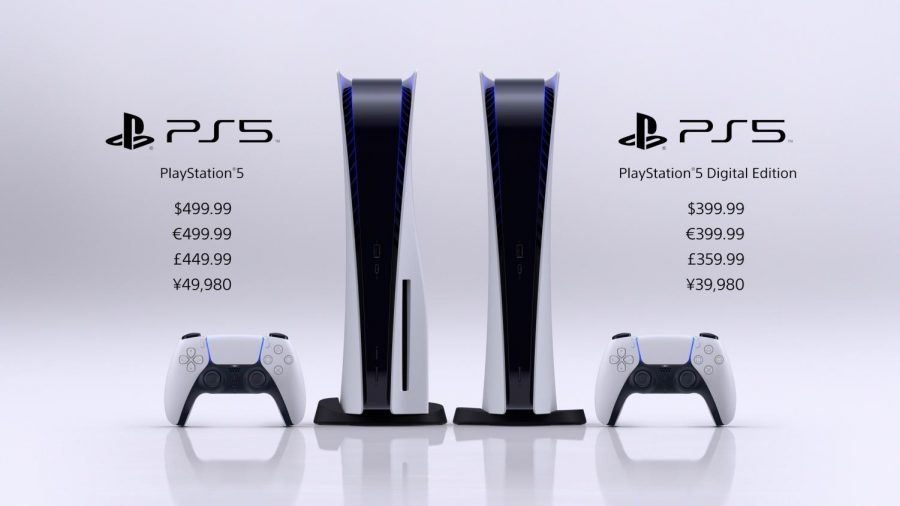 There are so many things going on around us right now: a possible second-wave of the dreaded Coronavirus, stress over school, and the election creeping up on us. While this is all happening, it still feels like we're on day one of the lockdown. Despite this, there is one thing keeping people excited: the release of the next-generation gaming consoles. Both Xbox and PlayStation have consoles releasing within the next two months. However, it seems that the general public is more interested in the new PlayStation.
  On September 16th, PlayStation officially announced the release date of the long-awaited PS5. While everyone knew this was coming, there was an interesting surprise. Not only will there be one PS5 coming out, but another one with additional features will be available as well. The regular PS5 comes with an ultra HD disc drive, which is meant for both games and videos, it will cost $499.99. On the other hand, the PS5 digital edition will not have this disc drive. The positive aspect of this other console is the drastic price change: $399.99. Those who are interested should be on the lookout for November 12th, which is when the two consoles will be available in certain parts of the world.
When released, PlayStation fans can expect certain games to come out. These include Assassin's Creed Valhalla, Watch Dogs Legion, Dirt 5, Marvel's Spider-Man: Miles Morales, and Devil May Cry 5: Special Edition. Not only this, but some games from the PlayStation 4 will be transferred over. This list includes NBA 2K21, Madden 21, Ghost of Tsushima, Mortal Kombat 11, Borderlands 3, Rainbow Six Siege, and The Witcher 3: Wild Hunt.
Not even a day after the announcement, retailers started offering pre-orders for these consoles. However, they did not last very long. Stores like GameStop, Walmart, Best Buy, and Amazon sold out within minutes and caused lots of chaos. Despite the fact that there are constant restocks, not everyone is able to get one. However, there are still two other methods of obtaining this console. You can either wait until release day to get one, which is unlikely for some, or, you can try to win a PS5 from Burger King. They are giving away 1,000 consoles, which also comes with codes to download games. All you have to do is either buy $5 worth of food on the app, or enter receipt information.
Along with Sony launching two consoles, Microsoft will also come out with two new Xbox's: the Xbox Series X and the Xbox Series S. The Series X, which was the first console that was announced, will cost $499. Similar to the PS5, the Series X includes a disc drive, and will stick to the original black color scheme. The Series S, however, will have a white color scheme, is smaller than the Series X, and will NOT have a disc drive. It will cost $299 when it is released. Just like the PS5 digital edition, you will have to buy your games off the Xbox games store.
Whether you decide to buy these consoles or not, the features included are something that we thought would never be possible before. These consoles will definitely change the future of gaming platforms for the better.