He or She: Bathrooms To Share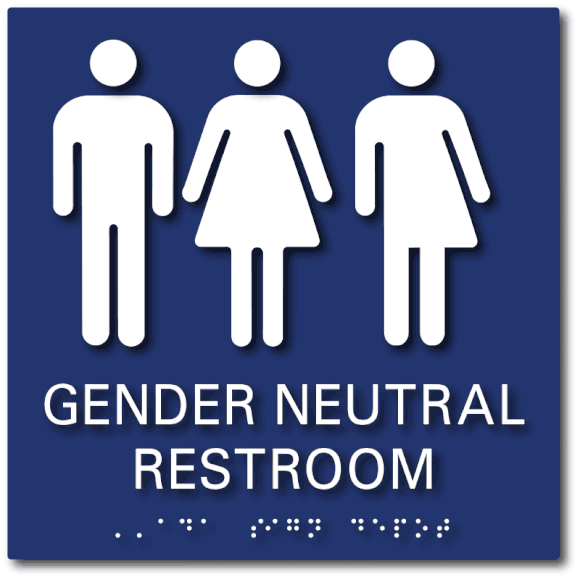 Hang on for a minute...we're trying to find some more stories you might like.
Genesis Ruiz
He or She: Bathrooms To Share
Gender has been a topic of conversation for years whether it be pertaining to marriage rights or bathroom rights, the push for inclusivity continues.
It's 2019 and still the debate of whether or not unisex bathrooms are a necessity seems to become further conflicting. People and public establishments alike seem torn between making the accommodations. UACHS has found itself being one of said establishments as some students have found themselves questioning gender binary restrictions.
While some places have altered their bathroom policies by installing unisex bathrooms to accommodate for the LGBTQ+, some establishments such as UACHS lacks what many would consider an even playing field.
Sean Sawyer, the Assistant Dean at UACHS, spoke about how the protection of students in all capacities is taken into regards and is necessary.
"The population [of the LGBTQ+ community] within the school is small and the bathrooms would solely be beneficial to that small population," said Sawyer. "However, we have to take into consideration that some may misuse the allowance of entering bathrooms."
The state of New Jersey has found itself pushing more and more for bathroom rights for transgender students. According to NJ.com, as of 2017 former governor Chris Christie signed into law that education institutions must meet the needs of transgender students that are non-discriminatory and supportive for those in the environments.
Cherryl Morrison, hall monitor at UACHS, has given her own personal experience with LGBTQ+ family members and her high regards and respects for the students community. She however, also believes that the bathroom policies should remain the same and students whom identify differently should and are able to utilize another provided facility within the school to relieve themselves.
"I, myself am an ally to the community. I had a close family friend who transitioned," said Morrison. "However, unless the transition is complete I don't believe you should utilize. It poses risks and puts many at in an uncomfortable position. If anyone identifies I'm positive that accommodations to utilize other facilities are provided."
UACHS isn't as behind on the spectrum as some may believe, options are being provided and the prospects of the school's continued inclusivity is hoped for.