Review: Fist Fight
Azam Khan, Senior Reporter
April 20, 2017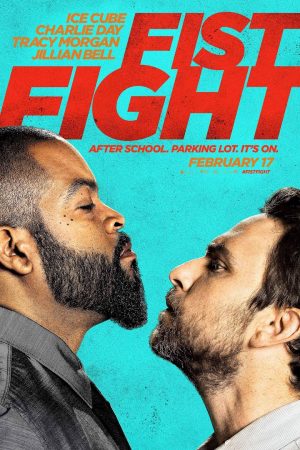 Director: Richie Keen
Rate: ⭑⭑⭑⭑⭒
Genre: Comedy
"Fist Fight" is overall an amazing film with great scenes back-to-back that make audiences laugh. The movie takes place on the last day of school before summer vacation. Senior pranks get out of hand for Ron Strickland (Ice Cube), the school's crazy, scary teacher who chops a student's desk off with an axe and throws a student's cellphone at the chalkboard. When Strickland and Andy Campbell (Charlie Day), another teacher, are called to Principal Tyler's (Dean Norris) office for their actions, Campbell immediately blames Strickland for the axe accident in class.

The principal fires Strickland, who then plans to fight Campbell for costing him his job. Strickland argues that his actions were necessary because students were getting out of hand with the pranks and something needed to be done. One of the seniors' pranks was feeding a horse in the school some meth and tying Campbell's leg to the horse. The horse galloped through the hallways of the school wildly dragging Campbell along.
This movie will have people glued to the screen till the ending's suspenseful and hilarious scenes where the two teachers are going to fight. Director Richie Keen does a great job with the dramatic aspects of the movie and in choosing the right cast members. Ice Cube keeps the movie alive for viewers with his hilarious stunts that he has incorporated in previous movies. Day, on the other hand, seems like any other ordinary actor who makes you laugh in some scenes. People who just want to have or share a good laugh will enjoy this film.