Governor Chris Christie funding policy not fair
Kenise Brown, News Editor
December 8, 2016
Hang on for a minute...we're trying to find some more stories you might like.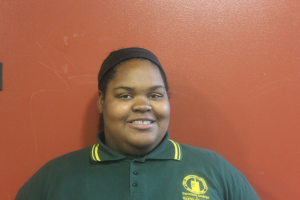 New Jersey State Governor Chris Christie has proposed a school funding policy called the "Fairness Formula," but it is not fair at all.
Under the proposal, every school in The State of New Jersey will be given the same amount of money per student. That may sound fair, but it would hurt schools in Jersey City, Newark and other urban areas.
Property taxes and education are among the most controversial issues in New Jersey, according to Christie.
"We have two separate but completely intertwined crises in New Jersey that must be dealt with, property taxes and the failure of urban education," Christie said."Property taxes in New Jersey are the highest in America and the majority of those taxes are for local school taxes. Urban education is still failing students and their parents at an alarming rate."
With this formula, Christie intends to put an end to both situations. Suburban areas will be able to reduce their property taxes because they will be receiving more money from the state for schools. However, giving  suburban areas  more money when they  are known to be wealthy, means taking some away from Jersey City and other urban areas.
School business administrator Nick Puzo said Christie's formula will never happen.
"It's an oversimplification of a complex and controversial issue. I don't think Christie will get far with this proposal, but it might become a campaign issue in next year's election for governor," Puzo said. "If this was to happen, then it will probably wind up in the courts which is exactly what happened with the last school funding change back in 2008."
Financial Literacy teacher Robert Proudian said that Christie's proposal is unfair.
"There are maybe districts where they need more teachers and funding to give students the education they deserve," Proudian said.
In 1981, the Education Law Center, representing students in 31 urban districts, filed a lawsuit against the State of New Jersey. The Education Law Center did not think it was fair for students in urban areas to attend schools where they weren't going to get a good education. In 1985, the case then went to the New Jersey Supreme Court. In 1990, the situation was ruled unconstitutional. This led the 31 urban districts to receive more state aid than other urban and suburban areas. However, Christie's formula will change that.
Giving all schools the same amount of money for each student sounds fair, but it's not because some areas have more money and resources to provide students a better education while certain urban areas do not. You have to give money to those who need it most and not to those who already have it. Urban areas need not only more funding, but also more supplies and equipment so they can provide students from kindergarten to 12th grade the best education possible.