Reviews: Joanne by Lady Gaga
Kendra Brown, Senior Reporter
December 8, 2016
Rating: ★★★★✩
After her first single "Perfect Illusion" debuted as number one on charts in 60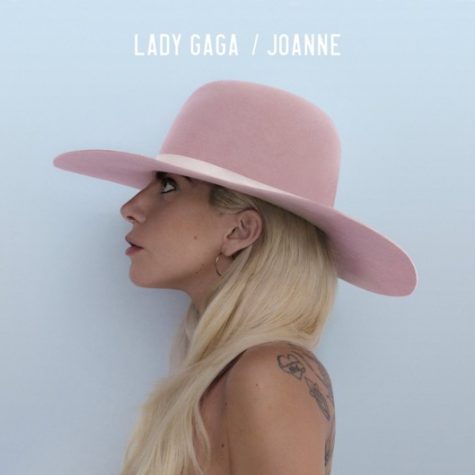 countries, Lady Gaga is back with something different. Her fifth studio album, titled "Joanne," was released to the public on October 21.
Lady Gaga's inspiration for this album came from her late Aunt Joanne who died at the age of 19 before Gaga, whose middle name is also Joanne, was born.. On this album, Lady Gaga has turned down her popular dance music in favor of a more soft rock, country and jazz style on songs like "Joanne" and "Million Reasons." Although listeners may miss the pop-dance songs from Gaga, they will likely appreciate the change she is making in her music.
On the talk show "Good Morning America," Lady Gaga said, "I wanted to make a record about family togetherness and learning from the past." The album is much different from what fans are used to from the singer; throughout the album she expresses emotions like heartbreak. For example, in her songs "John Wayne" and "Perfect Illusion," she references her past relationship with ex-lover Taylor Kinney.
On this album Lady Gaga collaborates successfully with artists such as Mark Ronson, Kevin Parker and Josh Homme on songs like "Diamond Heart" and "Perfect Illusion." "Diamond Heart" is a good tune to listen to when you're trying to get over a heartbreak. Its message says that your heart can be made of diamond when you accept not to take pain anymore. On the other hand, "Perfect Illusion" is also a heartbreak song but with a more dance and pump tone that fans normally hear from her.
Gaga's album overall is great, not just for rainy days but for good days too. Her album will attract more listeners and especially fans of country, jazz and soft rock music.