Teachers go back to school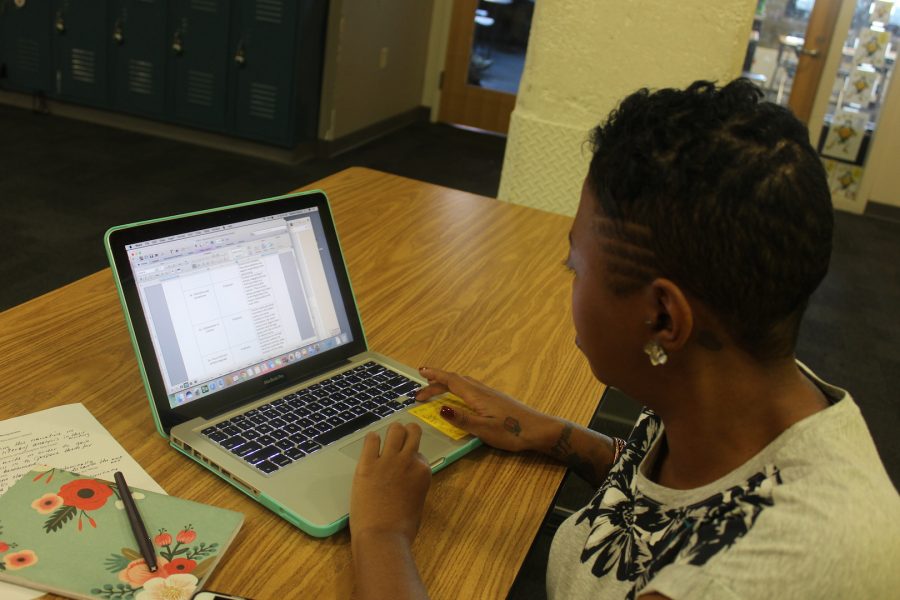 Eliza Jeffery, Editor-in-Chief
December 5, 2016
Attending school can be stressful: homework, grades, attendance, friends, home issues, and personal situations. Students may often feel that teachers don't understand how much they are dealing with.
However, some of the school's teachers  have become students again to achieve a higher degree and to better their teaching and coaching skills.
The teachers are going to New Jersey City University because the school offers a tuition waiver for the classes, so they only have to pay a few hundred dollars in fees for each class.
English teacher Susan Suarez said that going back to school attaches her to her students.
"I think it helps me remember how it is trying to balance home life, work and being a student," Suarez said.
In addition to juggling the life of being a student and a teacher, some teachers also add being a parent to the list.
English teacher Darlene Rainey said that taking classes to earn her supervisor's certificate has been a challenge.
"I have to juggle working two jobs and all the school work and also being a mom," Rainey said. "I choose to juggle these things because I want to be a better teacher and want to help other teachers."
Rainey said she manages the juggling challenges by keeping her things very organized.
"Being organized is the key to success," Rainey said.
Biology teacher Rita Bassil is taking classes to get her masters degree in administration and leadership.
"The classes teach me about the curriculum. It shows me the necessary qualifications of a leader that grows and improves teachers' abilities," Bassil said. "It also allows me to learn about applying different strategies in my educational career in order to help all students with different capacities to improve their knowledge."
Sophomore Jamar Casey said that "it's amazing that Bassil is in school to better herself."
"Bassil is a good teacher; she offers a lot of tutoring," Casey said.
Social studies teacher Aldo Grullon is also taking graduate courses to get his masters degree in urban education.
"Being in class is actually fun because you just get to sit there and somebody else is in control; it actually bring me back to the college days," Grullon said.
Being in the classes makes Grullon understand the life of being a student, he said.
"When it comes to homework, it makes me want to give them challenging work but not a lot to do," Grullon said.
Sophomore Rayne Battle said that Grullon is fun and very understanding.
"He makes me happy in history because history can be boring, but he makes it more interesting," Battle said. "It feels funny knowing that he is also a student, but you can always learn something from your peers, like it's crazy, you will never expect that he knows so much about history and he is also a student."
Social studies Stephen Balzer, who is taking the same classes as Grullon, said these classes is are teaching him how to be a better teacher.
"Taking the 'Teachers Work' class helps me understand how a student may feel while a teacher is teaching," Balzer said. "The class made me more aware of certain things the students may be going through in life."
Mentor Clarence "Coach C" Collins is going back to school in January 2017 for psychology. Collins said that it will be a challenge for him, but he will experience how to motivate the community.
"I live by the model 'ABC,' and that stands for 'Always Be Closing,' and this will be a chapter in my life I will finally close," Collins said. "This will show people that it's never too late to do things on your bucket list."
Collins is going back to college to get his degree to be more of a mentor for the youth.
"Here I am working with kids to get them to the next level of their life to obtain a degree, and I don't have one."