Better communication improves Lady Generals' record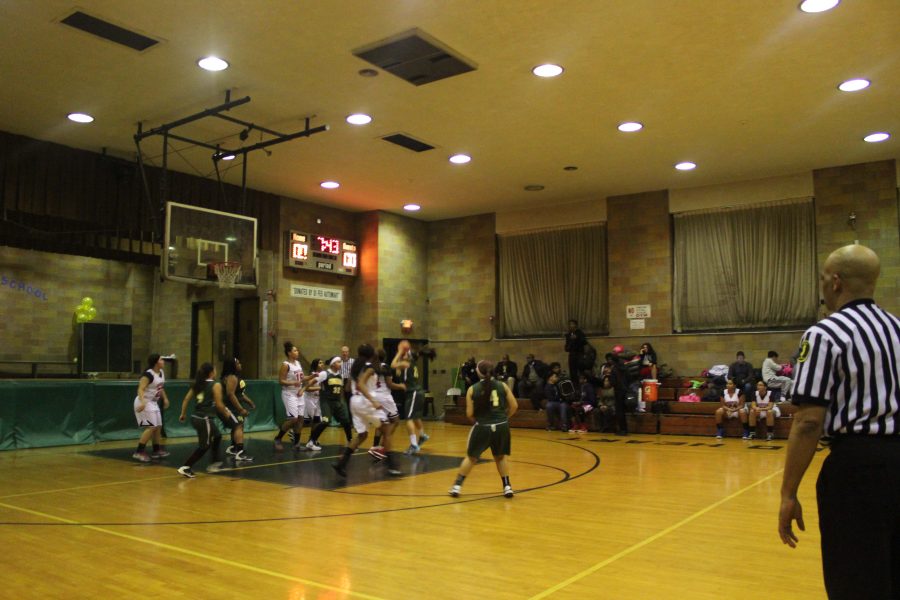 Thara Dambreville
May 31, 2016
Finishing the season 5-12, the Lady Generals fell short of a winning record but improved significantly from last year's result of 1-16 because, according to the players, they became closer as a team.
Senior Bianca Perez said that confidence is what caused them to win games.
"Definitely teamwork, confidence and communication got us our wins," Perez said. "Losses were due to a lot of injuries, a lot of people were out and we were dependent on them; there was an emotional toll that dragged us down and many people gave up and did not put in effort because someone else was not doing so."
According to coach David Yura, the reason the team got better is because they acquired more communication skills.
"They are more hardworking and have less hostility," Yura said.
Senior Mariah Bermudez, shooting guard, said that getting to know each other better was key to their improvement this season.
"As we got older, we got to know each other as players and individuals, and we grew as a whole," Bermudez said. "We learned to communicate more compared to my freshman year, and although we are not an A1 team, I hope that in a few years UACHS will progress."
Senior point guard Jazmine Doran said she is upset about leaving the basketball team.
"This is my last year playing forever, I will not be able to share the court with my teammates because I am going to the Navy," Doran said.
Perez said she is sad about leaving the team this year.
"I have no idea what the team is going to do next year, and the other girls are going to have a lot of responsibilities to fill," Perez said. "They definitely need practice, and they are going to have to step up and not be afraid."
Junior Briana Younger agreed that the returning players will face a lot of responsibility next year.
"We are going to take on a very hard challenge, but before I take that on, I have to mature first," Younger said.
According to junior Kayla Diaz, seeing the seniors leave and looking forward to next year is stressful.
"It's very nerve wracking and sad to see all the seniors that we have been with for three years go," Diaz said. "It is going to be tough trying to help the new players develop as a person and a team next year."