Hard work results in cross country state championship appearance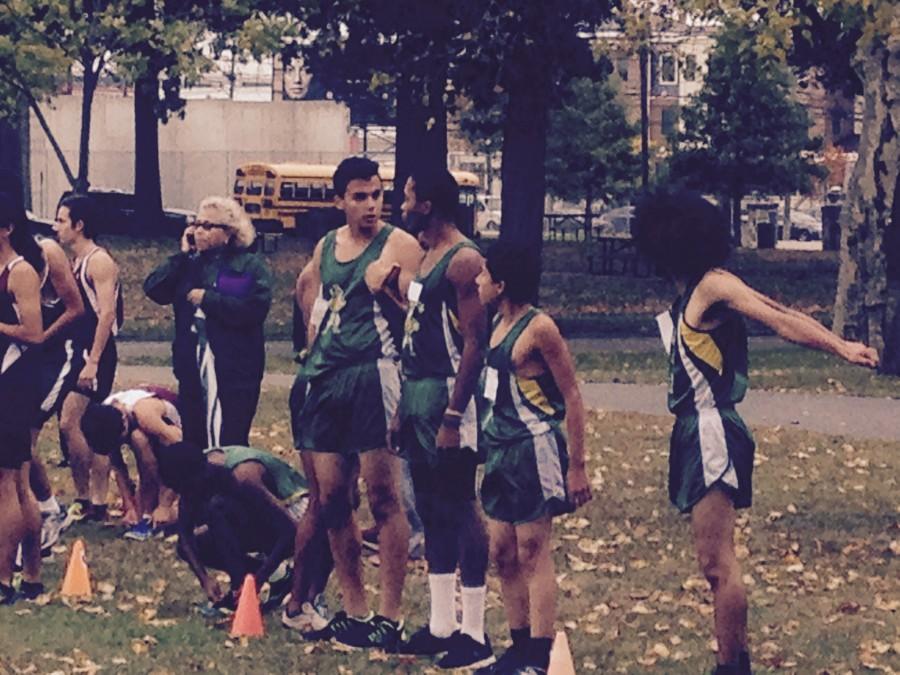 by Padvina Mahadeo
December 18, 2014
The cross country team scored in the state sectionals for the first time in the school's history,  finishing fifth Nov. 8 with an average on that course of 19:20, the team's best.
The performance advanced the team to the group one finals, in which all the runners "ran their best," according to coach Frederic Williams.
Williams said he felt good about the boys and the work that they put in this season.
"It made me feel good, I'm very proud," Williams said.
Although all the boys worked hard on the team, according to Williams, sophomore Kenneth Fernandez stood out as one of the most consistent runners. Fernandez ran his personal best  of 18:48 and finished 21st in the state sectionals.
"In the championships, [Fernandez] was our best runner," Williams said.
Fernandez said that he is proud of himself and for the work that he put in this season because he felt like he improved a lot over last year.
"I felt good, I was hyped up," Fernandez said.
According to Williams, sophomore Jason Manwah had a rough first start, but as the season went on, he started to catch on. By the state sectionals, he was the one of the best runners on the team. Manwah ran his personal best of 19:02 and finished 23rd.
"It was good to see that I was ninth out of my state section, and that I was up there with all the seniors and all the top guys," Manwah said.
Sophomore Ahmed Shehata said this season was all about competition for him. It wasn't about beating other people but proving to himself that he could do it without depending on anyone.
"Proving to myself that I could run because for me it is one of the hardest things," Shehata said.